Our History
Morris Insurance Agency has been providing the people and businesses of Eastern North Carolina with insurance services since 1933 when the Morris family founded the agency.
Our goal is to know our clients and their unique needs and design an insurance program around those needs. Whether personal, business, or life and health insurance, we don't just copy existing policies and try to beat the rate, we study our clients true needs and design a program that fits the business or individual.  We strive to live by our motto "Exceeding our client's expectations".
We offer a wide array of coverage options for home, auto, life, commercial property, worker's compensation, and personal liability. We look forward to hearing from you and providing a tailored quote to fit your needs.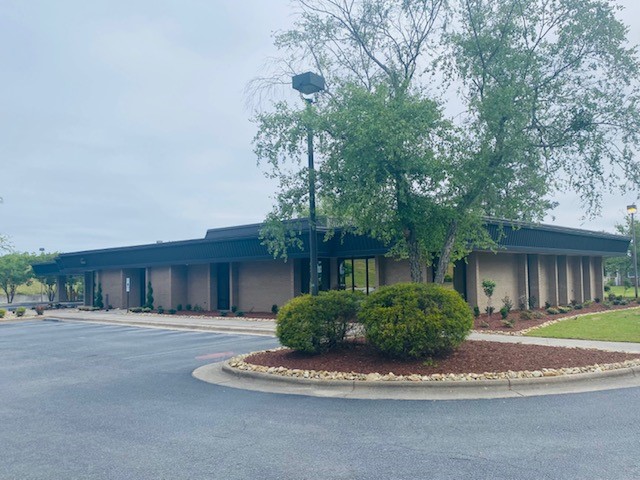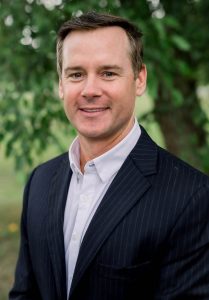 ROBERT TAYLOR
President
Robert went to East Carolina University and studied Business. He has been in the insurance business since 2005 starting out as a claims representative.
This allowed him to learn the insurance business from the ground up. 
Outside of the insurance world, he enjoys spending time with his family. He has a great wife and 3 boys- which keeps him very busy.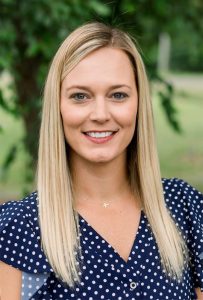 KIMBERLY WARREN
Vice President
Kimberly graduated East Carolina University with a degree in Recreational Therapy in 2004 but in 2014 she joined Morris Insurance Agency to become a producer and in 2020 became a partner in the agency. She is licensed in property and casualty as well as life and health insurance.
She has truly enjoyed every aspect as well as getting to know her customers and finding the best insurance for their individual needs.
In spare time, she enjoys spending time with her husband, Jaret and two children, Lainey and Leyton.
WASHINGTON LOCATION STAFF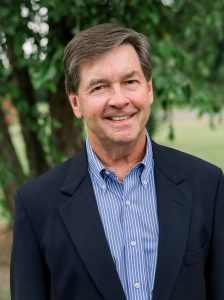 DICK BARBER
Producer
Dick Barber joined Morris Insurance Agency in December, 1973, after graduating from N. C. State, and working for a year in New Bern, NC at the New Bern Golf and CC.
He was elected president of Morris Insurance in 1987, and he continues in that role today. Dick and his wife, Jane, have two daughters and four grandchildren, and he stays active in the community serving as president of the Beaufort County Committee of 100, a facilitator for economic development, elder in the Church of the Good Shepherd, and member of the board of directors of the Washington Harbour Homeowners Association.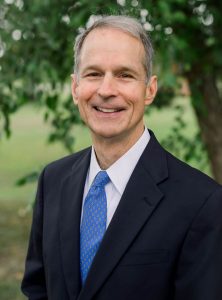 JOE TAYLOR
Producer
Joe Taylor Commercial and personal Insurance specialist
He graduated from East Carolina University in 1971.
After Graduating with a Business degree he worked 5 year in banking. Since that time he has been active in the real estate and Insurance industry. Joe Joined Morris Insurance Agency in 1990.
Community Activities include Chairmen of the Washington Recreation Advisory board, Church of the Good Shepherd Elder and past board member of Washington United Way.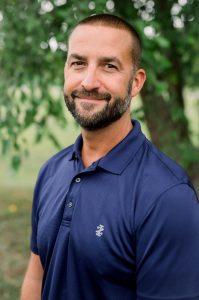 Scott Pake
Producer
Scott joined Morris Insurance Agency in March of 2021.  Born and raised in Washington, he graduated from Washington High School in 1996 and attended the Brody School of Art and Design at East Carolina University.  Scott has worked in multiple jobs serving the community.  He is still employed as a year-round swim coach, a role he has held for over 20 years, helping the area youth learn water safety and reach competitive goals.  He has worked with several state and sectional level champions and was involved with the WHS back-to-back 1A/2A State Championship teams in 2016-17 and 2017-18.  During the time of his coaching career, he also had an 8 year stint as a Physical Education teacher.  He believes strongly in the values he instills in his athletes including determination, dedication, and hard work, and brings these values to the Agency on behalf of our clients.
Scott is licensed in health, life, property, and casualty and works in both personal and commercial lines.  He is eager to serve your needs.
Scott serves as a Deacon and Worship Leader at the Old Ford Church of Christ.  He resides in Washington with his wife Emily, and 3 girls, Elli, Anna Brey, and Hayley.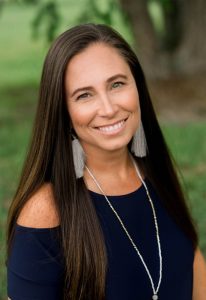 CHRISTY BOYKIN
Commercial Lines Account Manager
Christy became a part of Morris Insurance Agency in October of 2014, where she began her insurance career specializing in Commercial lines. Born and raised in Beaufort County, and resides in Chocowinity.
In her free time Christy enjoys all things sports with her children, and spending time with her granddaughter Harper Jo.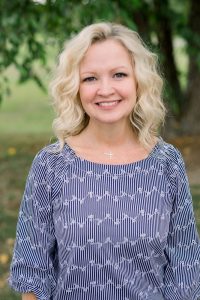 Stacey Roberson
Personal Lines Account Manager
Born and raised in Beaufort County Stacey started her career in Washington and has over 17 years of financial and administrative experience. She loves her hometown of Washington and was excited to start her insurance career in July 2016. She enjoys working with her clients and helping them find the best insurance for their personal needs.
She enjoys spending time with family especially her three children Josh, Noah and Anaclare. As a breast cancer survivor she shares her story and experiences in hope that it will help others make their journey easier. She resides in Washington with her husband Kelly and their daughter. They attend First Church of Christ in Washington.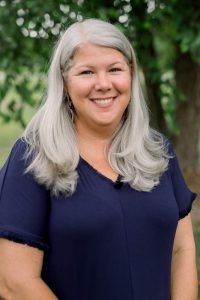 Melissa Moore
Commercial Lines CSR
Melissa became a part of Morris Insurance Agency in 2018 where she began her career as an insurance agent specializing in Commercial Trucking. Prior to beginning her career in insurance she worked as a child support specialist at the Beaufort County DSS office.
She was born and raised in Chocowinity NC. She is a Trucker's Wife, Mom to 4 kids, and Grammy to 3 boys. In her spare time she enjoys going to the Beach, reading, and spending time with her Family.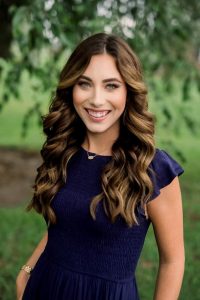 Alyssa Moore
Commercial Lines CSR
Alyssa joined Morris Insurance Agency in November of 2020 and began her Insurance career. Born and raised in Beaufort County, graduating from Southside high school in 2016, and continues to reside in Washington.
In her free time she loves going out on the river and going on boat rides, hanging out with friends and family, and attending all sporting events for her little brother and sister.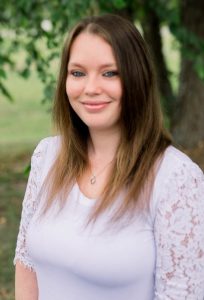 Tabitha Smith
Personal Lines CSR
Tabitha joined the Morris Insurance Family in December 2019. She is currently licensed in Property and Casualty and is happy to help you with your Personal Line's needs. She was born and raised in Washington, NC, graduated from Beaufort County Community College with two degrees and truly loves living in a small town. She has 15 years of experience working within the community and truly aims to help everyone she can.
Her and her boyfriend, Clinton, have been together for over 13 years and just celebrated the birth of their first daughter, Cheyanne, back in November 2021. She loves watching the new accomplishments her daughter is making and enjoys spending time with her family and friends. She is very energetic to learn all she can about the insurance community and looks forward to helping you with your insurance needs.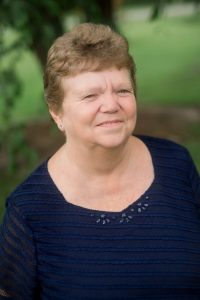 Cindy Carawan
Personal Lines CSR
Born and raised in Washington, NC, Cindy started her career at the age of 13 in the tobacco fields of Beaufort County and has worn many hats including fast food, not so fast food, and secretarial duties in and around Washington. In 1983, she married a Commercial Fisherman from Hyde County and followed him to Scranton NC. During her thirty-four years in Hyde County, she worked with the Family Resource Center, Elections (as Director and on the Board), Veteran's Administration, and the Sheriff's Office as a Dispatcher.
In 2017, she came home to Beaufort County. She earned her BA in 2017 and MBA in 2019 from Grand Canyon University. She joined Morris Insurance Agency in November of 2019 as a part-time receptionist. Since that time, her hours have increased as well as desire to help people. Cindy received her Property and Casualty license in 2020; and will probably be the first voice on the phone when you call our office.
Cindy has 1 son, 2 stepdaughters, and 1 stepson as well as 19 grandchildren, 20 great-grandchildren and 1 great-great-granddaughter. In her spare time, she enjoys reading, knitting, crocheting, and working with her church family at Asbury Methodist Church.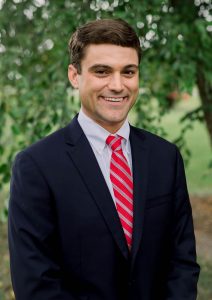 John Stilley
Producer
John went to N.C. State and studied History and Communications.  He started in the insurance business after graduating in 2009.  John went right into sales beginning with home, auto, and life.  He then learned the commercial side of the business.
John enjoys spending time with his wife and son when he's not working.  He grew a passion for Raleigh during his time at State. He also enjoys going to the beach and the farm as much as possible.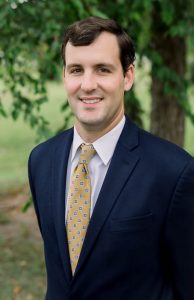 Layton Brown
Producer
Layton joined Morris Insurance Agency in 2022 as a licensed Property and Casualty Agent.
Born and raised in Raleigh, he graduated from N.C. State University with a Bachelor of Arts degree in Political Science in 2014. After graduating, his professional career started with 7 years in the Heavy Construction Equipment industry, where he gained valuable experience and knowledge of commercial construction and the sales process.
Outside of the office, Layton enjoys spending time with his family and friends, as well as hunting, fishing, playing golf, and being down on the Crystal Coast.
Layton values building strong relationships, attention to detail, and is a hard-working problem solver. He appreciates the opportunity to provide you with the proper solutions for your personal and/or commercial insurance needs.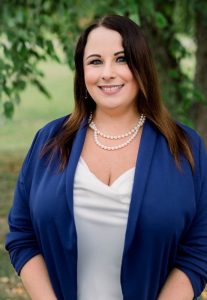 Michelle Ambrose
Commercial Lines Account Manager
Michelle joined the Morris Insurance Agency in 2015. She graduated from East Carolina University with a degree in Public Relations. She believes to best serve her clients it is essential to stay current on risk management trends as fluctuations occur in the market, build strong customer relationships to properly assess clients risk goals and develop personalized guided insurance options to clients. Her background in insurance with understanding risks and exposures help her guide clients to mindful protection plans for their business.
In addition to her professional contributions, Michelle enjoys spending time with her husband, three kids, two cats, and energetic Golden Retriever.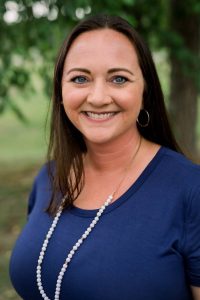 DAYLA JONES
Commercial Lines CSR
Dayla Jones started her insurance career in 2000. She is a licensed property and casualty agent that has worked as a commercial account manager for more than 20 years. She joined Morris Insurance Agency in October of 2017 as a Commercial Insurance Account Executive in the Raleigh office. Dayla takes pride in building relationships with her customers, getting to know them and their business operations, which allows her to provide a superior level of service to her clients and the ability to help them find the coverage that best fits their needs.
Dayla lives in Rolesville, NC with her husband and their three children who keep her very busy outside of the office. She spends countless hours at the ball fields watching them do what they love. She also enjoys visiting the NC mountains and spending time with family and friends at Kerr Lake.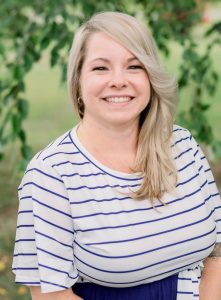 Sara Ceisner
Commercial and Personal Lines CSR
Sara joined the Morris Agency in 2021 and is a licensed property and casualty agent.  She handles both Commercial & Personal Accounts.
She has a background of over 25 years in Customer Service, where the customer always comes first attitude helped excel her management career. Developing relationships with clients has always been a success for her, making sure the clients have exactly what they need.
Outside of work, Sara is an avid reader, loves movies and spending time with her Husband, 2 kids and 3 dogs.